Leadership Team
The leadership team at Lington & Bernie Consulting draws on decades of experience in human resource management and consulting, finance and operations to provide strategic direction for the company and chart a path into the future.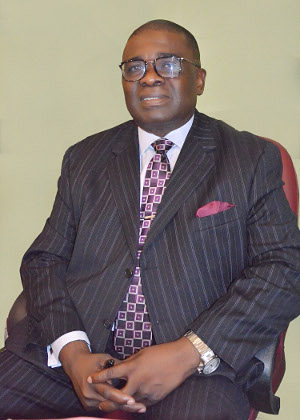 Chief Gbolahan Ayodele
Chief Executive Officer
Gbolahan Ayodele, B.Sc., MBA, FCIT, CPA, FCA is the Chief Executive Officer of Lington & Bernie Consulting Limited. He holds a B.Sc. degree in Accounting and Management from the New York University and an MBA degree in International Finance from George Washington University. He is a Fellow of the Chartered Institute of Taxation of Nigeria, a Member of the American Institute of Certified Public Accountants and a Fellow of the Institute of Chartered Accountants of Nigeria.
He has more than twenty-two years of international experience in finance, accounting, treasury, and planning. He began his career with Arthur Young & Company in New York in 1978. He later worked for Penn Central Corporation as Senior Internal Auditor. In 1981, he joined Ashland Oil (Nigeria) Company Unlimited. During his career in Ashland, he served as the Executive Assistant to the Managing Director. He was later appointed the Planning Manager before being posted to the home office in Houston where he served as the Senior Business Analyst. In 1993, he was named the Accounting Manager, a position in which he served till 1996 when he became the Finance Manager. He retired in 1999 to assume the Chief Executive position in Lington & Bernie Consulting Limited.
He has extensive knowledge in human resources administration and negotiation strategy. He is a seasoned administrator and has a proven record of high productivity and reliability.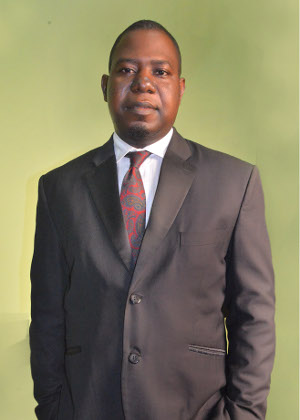 Mr. Shina Adeniyi
Head of Outsourcing
Mr. Shina Adeniyi is the Head of Outsourcing at Lington & Bernie Consulting Limited. He previously worked with C & M Exchange Limited and Workforce Group. His core competencies are in HR strategic business partnering, outsourcing, business acumen, change management, employee engagement and relations, staffing and recruitment, and talent/performance management. With about 10 years' experience in management consulting and banking, he helps organizations leverage top talents to achieve high performance and business improvement through the deployment of service offerings in the areas of strategic talent management, strategy planning and execution, business process outsourcing, performance management design and implementation, change management, compensation and benefits, and performance management design.
Mr. Adeniyi has a bachelor's degree in Industrial and Labour Relations from Olabisi Onabanjo University and an MBA in HR Management from Obafemi Awolowo University, Ile-Ife, Nigeria. He has attended several training programs and is currently pursuing the Chartered Institute of Personnel and Development (CIPD) and Professional in Human Resources-International (PHRi) certifications. He is a Member of the Nigerian Institute of Management (Chartered) Nigeria and other professional bodies.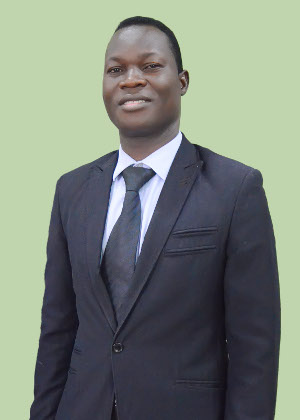 Mr. Sunday Atolagbe
Head of Internal Audit
Mr. Sunday Atolagbe is an Associate of the Institute of Chartered Accountants of Nigeria (ICAN). He has worked in various capacities as accountant and head of finance. He began his career as an external auditor at Olushile Fowora & Co (Chartered Accountants and Tax Practitioners) and rose to the position of Audit Manager before joining Lington & Bernie Consulting Limited in 2017.
Mr. Atolagbe graduated with a Higher National Diploma, Upper Credit from the Federal Polytechnic, Offa in 2002.